URL changed to:
http://russell-j.com/index-e.htm

Portal Site for Russellian in Japan
(a Japanese website, desigend by Akiyoshi MATSUSHITA)
Bertrand Russell, 1872.05.18 - 1970.02.02

Since: Jan. 1st, 2006
About this homepage / → Japanese portal site
The best life is one in which the creative impulses play
the largest part and the possesive impulses the smallest.
(Left)By Sakurako+Comic / (Right)<!a href="MAKINO.HTM" TARGET="_blank">From Late Prof. Makino's Library
Web Master's Profile (in Japanese)
A Liberal Decalogue, 1951
To edith - a poem
Bertrand Russell in YouTube

[Russell Quote of the Day, July 29, '14]

At every moment of life the civilised man is hedged about by restrictions of impulse: if he happens to feel cheerful he must not sing or dance in the street, while if he happens to feel sad he must not sit on the pavement and weep, for fear of obstructing pedestrian traffic. In youth his liberty is restricted at school, in adult life it is restricted throughout his working hours. All this makes zest more difficult to retain, for the continual restraint tends to produce weariness and boredom.
The Conquest of Happiness, 1930, chap. 11: Zest.

back numbers
Russell's library , Aug. 1972.
(From late Prof. Makino's album)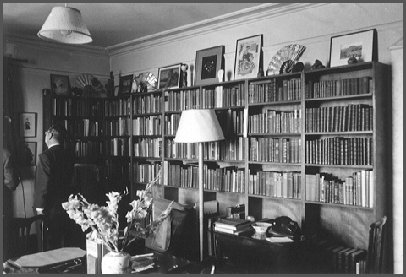 enlarge!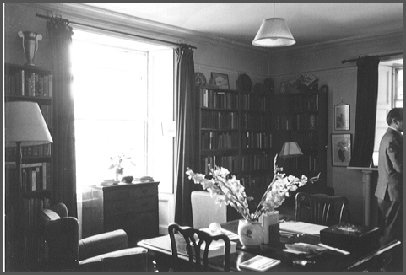 enlarge!