URL changed to:
http://russell-j.com/index-e.htm

Portal Site for Russellian in Japan
(a Japanese website, desigend by Akiyoshi MATSUSHITA)
Bertrand Russell, 1872.05.18 - 1970.02.02

Since: Jan. 1st, 2006
About this homepage / → Japanese portal site
The best life is one in which the creative impulses play
the largest part and the possessive impulses the smallest.
(Left)By Sakurako+Comic / (Right)<!a href="MAKINO.HTM" TARGET="_blank">From Late Prof. Makino's Library
Web Master's Profile (in Japanese)
A Liberal Decalogue, 1951
To edith - a poem
Bertrand Russell in YouTube
Bertrand Russell Quotes of the Day 366
[Russell Quote of the Day, July 26, '15]
... The family is the most natural corrective of this tendency, since it is a unit composed of people of different ages and sexes, with different functions to perform ; it is organic, in a way in which a collection of homogeneous individuals is not. Parents love their children largely because they give so much trouble ; if parents give no trouble to their children, their children will not take them seriously. But the trouble they give must be legitimate ; it must be only such as is necessary if they are to do their work and have any life of their own. Respect for the rights of others is one of the things young people ought to learn, and it is more easily learnt in the family than elsewhere.
From: On Education, especially in early childhood, 1926, Pt. 2:Education of character, chap. 17: Day schools and boarding schools..)

back numbers
Russell's library , Aug. 1972.
(From late Prof. Makino's album)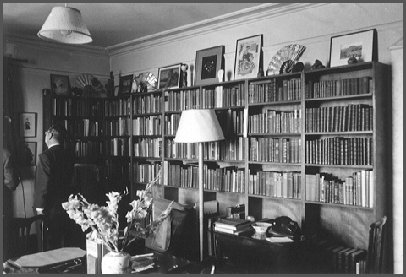 enlarge!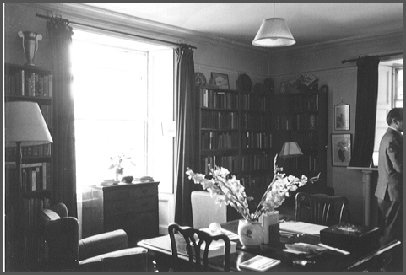 enlarge!