URL changed to:
http://russell-j.com/index-e.htm

Portal Site for Russellian in Japan
(a Japanese website, desigend by Akiyoshi MATSUSHITA)
Bertrand Russell, 1872.05.18 - 1970.02.02

Since: Jan. 1st, 2006
About this homepage / → Japanese portal site
The best life is one in which the creative impulses play
the largest part and the possessive impulses the smallest.
(Left)By Sakurako+Comic / (Right)<!a href="MAKINO.HTM" TARGET="_blank">From Late Prof. Makino's Library
Web Master's Profile (in Japanese)
A Liberal Decalogue, 1951
To edith - a poem
Bertrand Russell in YouTube
Bertrand Russell Quotes of the Day 366
[Russell Quote of the Day, Nov. 25, '15]
In all this I found myself closely in agreement with him (= Conrad). At our very first meeting, we talked with continually increasing intimacy. We seemed to sink through layer after layer of what was superficial, till gradually both reached the central fire. It was an experience unlike any other that I have known. We looked into each other's eyes, half appalled and half intoxicated to find ourselves together in such a region. The emotion was as intense as passionate love, and at the same time all-embracing. I came away bewildered, and hardly able to find my way among ordinary affairs.
From: Bertrand Russell: Joseph Conrad, 1953..

back numbers
Russell's library , Aug. 1972.
(From late Prof. Makino's album)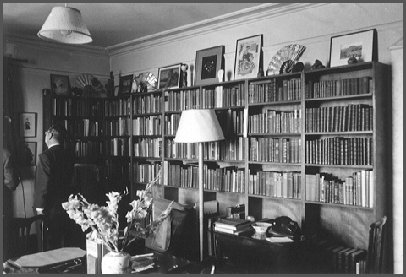 enlarge!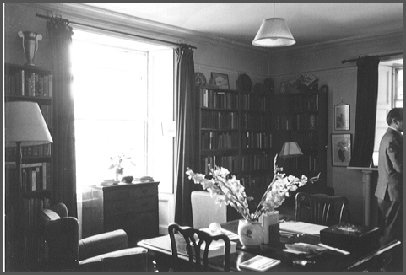 enlarge!