URL changed to:
http://russell-j.com/index-e.htm

Portal Site for Russellian in Japan
(a Japanese website, desigend by Akiyoshi MATSUSHITA)
Bertrand Russell, 1872.05.18 - 1970.02.02

Since: Jan. 1st, 2006
About this homepage / → Japanese portal site
The best life is one in which the creative impulses play
the largest part and the possessive impulses the smallest.
(Left)By Sakurako+Comic / (Right)<!a href="MAKINO.HTM" TARGET="_blank">From Late Prof. Makino's Library
Web Master's Profile (in Japanese)
A Liberal Decalogue, 1951
To edith - a poem
Bertrand Russell in YouTube
Bertrand Russell Quotes of the Day 366
[Russell Quote of the Day, Apr. 29, '16]
If expository prose is to be interesting, there has to be a period of incubation, after the necessary knowledge has been acquired, when the bare facts will become clothed with such associations as are appropriate, of analogy or pathos or irony or what not, and when they will compose themselves into the unity of a pattern as in a play. This sort of thing is hardly likely to happen adequately unless the author has a fair amount of leisure and not an unfair amount of fatigue. Conscientious people are apt to work too hard and to spoil their work by doing so. Bagehot speaks somewhere of men he knew in the City who went bankrupt because they worked eight hours a day, but would have been rich if they had confined themselves to four hours. I think many learned men could profit by this analogy.
From: Bertrand Russell: History as an art (1954).

back numbers
Russell's library , Aug. 1972.
(From late Prof. Makino's album)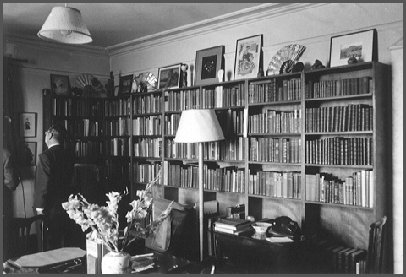 enlarge!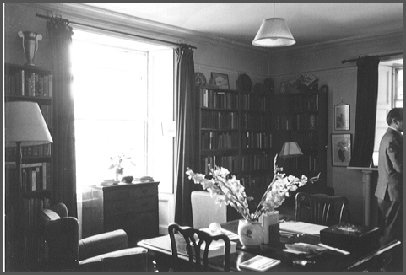 enlarge!