URL changed to:
http://russell-j.com/index-e.htm

Portal Site for Russellian in Japan
(a Japanese website, desigend by Akiyoshi MATSUSHITA)
Bertrand Russell, 1872.05.18 - 1970.02.02

Since: Jan. 1st, 2006
About this homepage / → Japanese portal site
The best life is one in which the creative impulses play
the largest part and the possesive impulses the smallest.
(Left)By Sakurako+Comic / (Right)<!a href="MAKINO.HTM" TARGET="_blank">From Late Prof. Makino's Library
Web Master's Profile (in Japanese)
A Liberal Decalogue, 1951
To edith - a poem
Bertrand Russell in YouTube

[Russell Quote of the Day, Oct. 25, '14]

One of the great drawbacks to self-centred passions is that they afford so little variety in life. The man who loves only himself cannot, it is true, be accused of promiscuity in his affections, but he is bound in the end to suffer intolerable boredom from the invariable sameness of the object of his devotion. The man who suffers from a sense of sin is suffering from a particular kind of self-love. In all this vast universe the thing that appears to him of most importance is that he himself should be virtuous. It is a grave defect in certain forms of traditional religion that they have encouraged this particular kind of self-absorption.
From: Bertrand Russell: The Conquest of Happiness, 1930, chap. 17: Th Happy Man.

back numbers
Russell's library , Aug. 1972.
(From late Prof. Makino's album)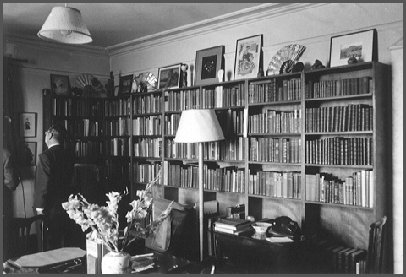 enlarge!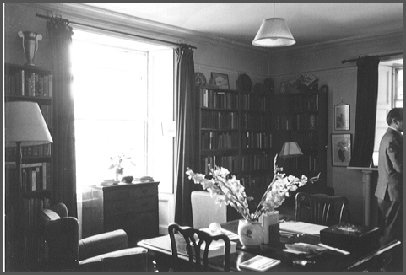 enlarge!