URL changed to:
http://russell-j.com/index-e.htm

Portal Site for Russellian in Japan
(a Japanese website, desigend by Akiyoshi MATSUSHITA)
Bertrand Russell, 1872.05.18 - 1970.02.02

Since: Jan. 1st, 2006
About this homepage / → Japanese portal site
The best life is one in which the creative impulses play
the largest part and the possessive impulses the smallest.
(Left)By Sakurako+Comic / (Right)<!a href="MAKINO.HTM" TARGET="_blank">From Late Prof. Makino's Library
Web Master's Profile (in Japanese)
A Liberal Decalogue, 1951
To edith - a poem
Bertrand Russell in YouTube
Bertrand Russell Quotes of the Day 366
[Russell Quote of the Day, May 22, '15]

I quite admit that many people, including some of the most virtuous, find facts inconvenient, but that is due to a certain feebleness in their virtue. A truly robust morality can only be strengthened by the fullest knowledge of what really happens in the world. We must not run the risk that the young people whom we have educated in ignorance will turn to wickedness with delight as soon as they discover that there is such a thing. Unless we can give them an aversion from cruelty they will not abstain from it; and they cannot have an aversion from it if they do not know that it exists.
From: On Education, especially in early childhood, 1926, Pt. 2:Education of character, chap. 11: Affection and sympathy..)

back numbers
Russell's library , Aug. 1972.
(From late Prof. Makino's album)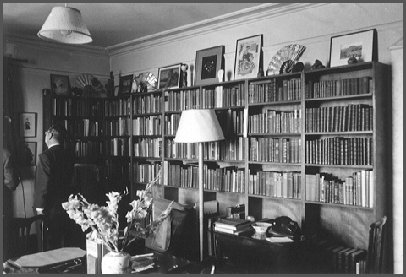 enlarge!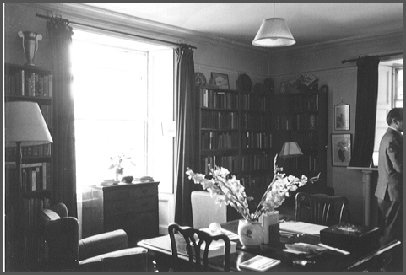 enlarge!