URL changed to:
http://russell-j.com/index-e.htm

Portal Site for Russellian in Japan
(a Japanese website, desigend by Akiyoshi MATSUSHITA)
Bertrand Russell, 1872.05.18 - 1970.02.02

Since: Jan. 1st, 2006
About this homepage / ¨ Japanese portal site
The best life is one in which the creative impulses play
the largest part and the possesive impulses the smallest.
(Left)By Sakurako+Comic / (Right)<!a href="MAKINO.HTM" TARGET="_blank">From Late Prof. Makino's Library
Web Master's Profile (in Japanese)
A Liberal Decalogue, 1951
To edith - a poem
Bertrand Russell in YouTube

[Russell Quote of the Day, Aug. 21, '14]

The psychology of the divines and the patriots is at fault. The divines may succeed so long as they can successfully threaten hell-fire, but it is only a minority of the population that now takes this threat seriously. And no threat short of this is adequate to control behaviour in a matter so essentially private. As for the State, its argument is altogether too ferocious. People may agree that others ought to provide cannon fodder, but they are not attracted by the prospect of having their own children used in this way.
The Conquest of HappinessC1930 chap.13: the family.

back numbers
Russell's library , Aug. 1972.
(From late Prof. Makino's album)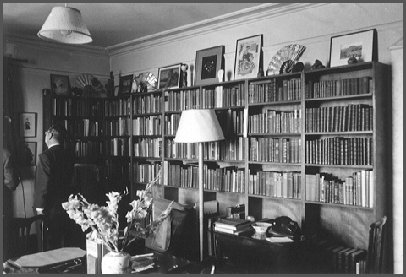 enlarge!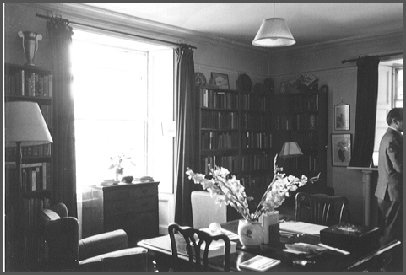 enlarge!