URL changed to:
http://russell-j.com/index-e.htm

Portal Site for Russellian in Japan
(a Japanese website, desigend by Akiyoshi MATSUSHITA)
Bertrand Russell, 1872.05.18 - 1970.02.02

Since: Jan. 1st, 2006
About this homepage / → Japanese portal site
The best life is one in which the creative impulses play
the largest part and the possessive impulses the smallest.
(Left)By Sakurako+Comic / (Right)<!a href="MAKINO.HTM" TARGET="_blank">From Late Prof. Makino's Library
Web Master's Profile (in Japanese)
A Liberal Decalogue, 1951
To edith - a poem
Bertrand Russell in YouTube
Bertrand Russell Quotes of the Day 366
[Russell Quote of the Day, Apr. 18, '15]

Another form of lying, which is extremely bad for the young, is to threaten punishments you do not mean to indict. Dr. Ballard, in his most interesting book on The Changing School(note: Hodder and Stoughton, 1925), has stated this principle rather emphatically : "Don't threaten. If you do, let nothing stop you from carrying out your threat. If you say to a boy, 'Do that again and I'll murder you,' and he does it again, then you must murder him. If you don't, he will lose all respect for you" (p. 112).
From: On Education, especially in early childhood, 1926, Pt. 2:Education of character, chap. 8: Truthfulness..)

back numbers
Russell's library , Aug. 1972.
(From late Prof. Makino's album)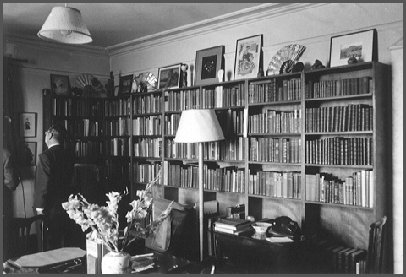 enlarge!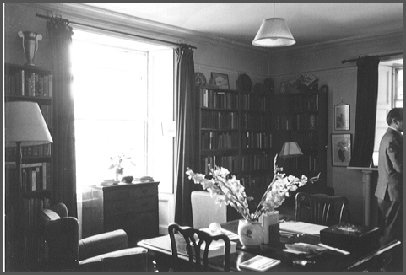 enlarge!